An Enigma
Born into a middle-class family in Glen Cove, New York in 1937, Thomas Ruggles Pynchon, Jnr always had a draw to writing. While in high school, he frequently contributed to the school newspaper under a range of pseudonyms. Although entering university after being awarded a scholarship to study engineering, Pynchon transferred to the English department to pursue his dream of studying literature. He took a brief break form his studies to serve in the Navy after which he returned to Cornell and graduated with a B.A. degree in English in 1958.
Extremely Versatile
Thomas Pynchon's works have a vast array of subjects and consist of both fictional and non-fiction works. His novels are complex and have deep meanings that experiment with multiple themes and styles of novel writing. Thomas Pynchon has been described as an incredibly private person, keeping away from the public eye with only a handful of published pictures and rumors about him that have floated around throughout the years. He has lived most of his life in seclusion, opting for a more nomadic way of life. While this may be the case, we are just happy to review a handful the best-selling Thomas Pynchon books ranked in our subjective order.
---
Best Thomas Pynchon Books
---
A Postmodern Epic
'Gravity's Rainbow' is arguably the top of the list of books that Thomas Pynchon is known for, winning a National Book Award in 1973. The book is a postmodern epic set mainly in Europe right at the end of World War II, focusing on the design, production and dispatch of V-2 rockets by the German military forces.
It is composed of four parts, with each being broken down into a host of episodes that challenge the boundaries of literature. It has been dubbed by Time as one of its "All-Time 100 Greatest Novels" and considered by critics to be one of the greatest American novels ever written.
Erection Detection
We begin episode one with Lieut. Tyrone Slothrop, an American working for the Allied Intelligence in London. Agents of the Firm, a secret military unit, are investigating a connection between Slothrop's erections (and I am not referring to a commemorative statue) and the targeting of incoming V-2 rockets.
As a child, Tyrone Slothrop was subjected to experiments conducted by a professor at Harvard who is now a Nazi rocket scientist. In a quest for the truth, Slothrop is lead on a nightmarish journey of either discovery (or harrowing paranoia) which is entirely up to his own and the reader's interpretation.
Genre Defining
Despite it's realistic and historical setting, the book can be considered science fiction due to the technology that is proposed by Thomas Pynchon, especially the V-2 rockets that feature throughout. It is not easy reading, and it is incredibly unconventional and demanding in terms of attention. But the reward of the read if you can go through with it is incomparable and well worth the patience.
---
The Search For Meaning
Next on our list of Thomas Pynchon book reviews is the multifaceted debut novel, 'V.'. The core of the novel is the reflection on the nature of identity and the never-ending search for meaning in a chaotic and confusing world. The book is structured around two narratives: one set in the present day and the other in the past.
The present-day component follows the curious misadventures of Benny Profane, a self-proclaimed unfortunate soul who journeys the streets of New York City on a quest for excitement and purpose. The past narrative follows Herbert Stencil, a man that is obsessed with uncovering the identity of the mysterious and alluring figure known only by the handle "V.".
A Web Of Connections
As the two narratives begin to unfold, Pynchon expertly weaves a web of connections and coincidences that link the characters and their stories while exploring a host of themes along the way. I personally love Thomas Pynchon's ability to create such real and memorable characters that are also supported by his descriptions of the settings that they find themselves in.
A Daunting Dive
Despite its virtues and praises, 'V.' is not a book for everyone. It has a complex structure and challenging language style that may be daunting for some readers, whilst its themes and ideas require a lot of attention to grasp.
However, to those willing to dive in and peel back the layers, 'V.' is a rich and rewarding experience that will haunt the mind (both during and after reading) right until the final page has been turned. There is a reason why this Thomas Pynchon entry is one of his higher ranked books in his collection.
---
Noiresque and Psychedelic
Thomas Pynchon does not hold back in one of his most daring books to date, 'Inherent Vice'. Set in the tail end of the sixties, we follow the enigmatic private eye, Doc Sporttello. It had been a while since he had seen his ex, Shasta. Fate would have it that she shows up out of nowhere with a story about a plot to kidnap a billionaire, Mickey Wolfmann, that she happens to be in love with (awkward).
One Step Behind
What follows is a wild ride through a daring world of hippies, drug dealers, corrupt L.A. police officers, and the involvement of mysterious government agencies. I appreciated the narrative style that Thomas Pynchon used in this release, specifically the use of a non-linear story that perfectly captured the hazy, drug-fueled world that the novel is set in.
To match the kooky narrative, Thomas Pynchon created a world of characters that fit the narrative bill. Doc Sportello is a likeable protagonist that is curiously one step behind the action but that much closer to the truth in all his situations. Even the supporting characters are memorable, whether it is the paranoid dentist or the despicable maritime lawyer.
Undercover Humor
'Inherent Vice' breaks away from Thomas Pynchon's norm in the sense that it is also very funny. It really helped balance out some of the more serious themes. All-in-all, 'Inherent Vice' is a challenging but rewarding read. The novel captures the spirit of what is commonly known as a wild era. The humor and character cast make it a very interesting read despite its non-linear approach, and it is a contender to share standing with the best novels by Thomas Pynchon.
---
Chaotic Brilliance
Thomas Pynchon returns to his satirical brilliance with this entry. 'The Crying of Lot 49' begins as main character Oedipa Mass discovers that she has been made an executor of a former partner's estate, a challenging task for anyone.
Oedipa is led onto a trail of detection, in which a cast of curious characters crowd in to help (or confuse) her. As she pursues the truth, death, drugs, marriage, and madness combine to leave Oedipa in a state of isolation whilst on the bridge of revelation.
An Author's Playground
Thomas Pynchon has a lot of fun with 'The Crying of Lot 49'. You can see it throughout the novel, and you can almost hear him laughing as he creates character names like 'Genghis Cohen' and 'Dr. Hilarious'.
It is evident that he is not trying to be subtle about the sheer ridiculousness that this novel undertakes. I found the narrative somewhat episodic in the sense that Oedipa slowly but surely unlocks the greater mystery that Thomas Pynchon attempts to protect.
The Starting Block
Overall, I found 'The Crying of Lot 49' to be a fun and satirical entry to the list of Thomas Pynchon's best novels. This novel is often suggested as a good starting point for those who have not experienced his writing before, as it is a lot shorter and a more accessible read.
The best way to approach this novel (and Thomas Pynchon novels alike) is with an appetite of discovery. Pynchon intends on misleading you, and that is part of the allure for me. It made me laugh, it made me double back and it gave me a newfound respect for Mr Pynchon.
---
History Reimagined
'Mason & Dixon' is a curious re-imagination of British surveyors Charles Mason and Jeremiah Dixon, who were best known for running the Pennsylvania and Maryland boundary we know today as the Mason-Dixon Line. It features Native Americans, frontier folks, naval warfare, conspiracies galore and a lot more that I dare not spoil for you.
We follow the pair, one lively and the other amusingly depressive, from their first journey together to the Cape of Good Hope, to a pre-Revolution America and back again. As they journey through a strange and redemptive tour, they observe and become participants to many opportunities in a reason defining age of mankind's history.
Fantastically Historical
Where do I even begin? Pynchon has such a way with storytelling and 'Mason & Dixon' is no different, easily earning the title of one of Thomas Pynchon's most popular books. The mix of real historical figures and fantastical creations and oddities makes for a glorified reimagining of an important piece of American history.
Be aware, however, as careful reading is required. Pynchon uses the language, idioms and spelling of the timeline that it is set in – like only you can expect from our ever-enigmatic author as he is up to his usual mischief.
Intellectual Rollercoaster Ride
Interestingly enough, 'Mason & Dixon' is a comeback novel after Thomas Pynchon took a publishing hiatus, but it is definitely him at his best. I found the story utterly engrossing and an intellectual rollercoaster (the ones you enjoy).
The novel itself is packed with so many fantastic ideas, themes, gags and jokes that one comes to enjoy when reading anything by Thomas Pynchon. It is an incredible novel about friendship, memory, love and life, with a not so serious undertone (fortunately).
---
Cat And Mouse
Set in California in the 1980s, 'Vineland' revolves around protagonist (of sorts) Zoyd Wheeler, a former counterculture activist turned paranoid recluse living with this teenage daughter, Prairie.
When an unwelcome face reappears from the past in the form of federal prosecutor, Brock Vond, Zoyd and his daughter must go into hiding. What follows is a story that is considered as a part time day drama and part time political thriller, as Zoyd and Vond play a game of cat and mouse.
Flashback Frenzy
'Vineland' intricately explores themes of family, memory, government control, betrayal and most importantly, the effects of the counterculture movement that American society experienced. Pynchon's writing style remains dense and complicated, but this is necessary to convey the complexity of the story and its array of intersecting subplots.
The characters are a highlight in 'Vineland', as they are vividly presented by Thomas Pynchon, and their backstories are revealed through flashbacks and memories that add a familiar depth to the narrative.
A Band Of Misfits
One of the things I admire about Thomas Pynchon is his seamless ability to blend elements of historical fiction, detective fiction and curiously, science fiction. The novel takes aim at the political climate of the late 1980s but incorporates fictional elements like a device called 'the stun gun' which is able to erase people's memories.
In conclusion, 'Vineland' is yet another pinnacle example of his trademark humor and prose, with this novel undertaking an ambitious critique of America's political history. The cast can be described as a band of misfits and eccentrics that live off the fringe of society, with each page gripping the reader's attention, inspiring a sense of intrigue.
---
Multicontinental
'Against the Day' is an epic novel by Thomas Pynchon that sees the author best some of his earlier novels with this one, which was published in 2006. The novel is set in the period between the 1893 World's Columbian Exposition in Chicago and the outbreak of World War 1.
To dive into the characters would give away the story but what I can say is that it follows the lives of a large and diverse cast that spreads across continents. They range from anarchists, balloonists, gamblers and even shamans.
Deep Range
The themes that are explored in 'Against the Day' have immense range, addressing capitalism, imperialism, labor movements and even the role of art in society. Each one presented and appreciated as Thomas Pynchon creates a world that feels both real and fantastical.
The world that he creates is filled to the brim with inventions, mystical experiences, and curious occurrences, but these elements are grounded by his ability to research and present historical context.
The Gilded Age
In my opinion, I think this entry in Thomas Pynchon's collection of best books is most notable for its political commentary, presenting the Gilded Age as a time of inequality. To fight this, Pynchon shows the ways in which the ordinary society rose up and resisted the wealthy's control through exhibits of labor movements, anarchist groups and other displays of collective action.
Despite its length (brace yourself for 1100 pages) and Pynchon-like complexity, 'Against the Day' is a deeply engaging novel, with its challenging writing style being balanced by humor, wit and extensive insight. Pynchon's masterful storytelling, vivid characters and social commentary make it a resonating read for anyone up to the challenge.
---
Early Days Of The Internet
It is 2001 in the sprawling city of New York, in the period between the collapse of the dot-com boom and the terrible events of 9-11. While there is not as much money left over from the height of the tech bubble, there is no shortage of swindlers ready to grab whatever may be left over.
The story follows Maxine Tarnow, owner of a fraud investigation business on the Upper West Side, as she chases small-scale con artists. After losing her license, she now conducts business in her own manner.
Not Your Average Soccer Mom
Maxine is just your average working mom otherwise, looking after two boys in elementary school, an on-and-off again situation with her semi ex-husband Horst; life is somewhat normal. Until she starts looking into the finances of a computer-security firm and the billionaire geek CEO.
Soon she finds herself in a mix with drug runners, neoliberal enforcers, hackers, and code monkeys. Thomas Pynchon brings us a somewhat historical romance of New York in the early days of the world wide web that is not that distance away in time, but remote from what we have come to know since.
Technological Tensity
The novel's plot is intricate and elaborate, creating a sense of unpredictability and excitement. The key theme follows the tension between technology and humanity as Pynchon describes the rise of the internet and social media as a double-edged sword.
Admittedly, this recent release does lack the intricate world building and philosophical explorations that we have come to know from Pynchon. Even though this novel may not be Thomas Pynchon's best book, it is still an enjoyable read for those that are drawn to its central theme.
---
A Time Before
'Slow Learner: Early Stories' is a collection of early short stories by Thomas Pynchon that was originally published in 1984, before the publication of his first novel, 'V.' It consists of five stories that range in length and subject matter, from a tale of a man who turns into a lightbulb, to a satirical look on the advertising industry.
My personal favorite was the darkly comical story about a group of students who take LSD and take the leap into a strange and hallucinatory world. It was fascinating to say the least.
A True Showcasing
For me, I think the most impressive thing about 'Slow Learner' is the way in which it demonstrates Pynchon's growth as a writer. The stories showcase his early experiments with postmodern techniques that he has since then polished, such as his non-linear strategies.
It is in these works that you can see his fascination with science, technology and pop culture that would later become recurring themes in his more recent novels. Readers need to be aware that it lacks the depth and complexity that one comes to expect from a Pynchon production, but that is to be expected as the stories were from his first experience with narratives.
A Valuable Addition
Despite the obvious limitations, 'Slow Learner' is a valuable addition to Pynchon's collection and a clear window into the early career of one of the most innovative and influential writers of our time.
For the fans of Thomas Pynchon (and to the newly converted hopefully because of these reviews), the collection offers incredible insight into the author's road of writing and presents the seeds of his later works and techniques being shown.
---
Final Thoughts
Well, there you have it! I hope you enjoyed this collection of reviews on some of the best rated Thomas Pynchon books to date. I personally love Thomas Pynchon's distinctive and recognizable writing style partnered with the epic scope that each novel takes.
Thomas Pynchon's influence on contemporary literature cannot be overstated, with his work being cited as influence by numerous writers such as David Wallace and Jonathan Lethem. And it is ever present in his books. The only question is, which one are you reading first?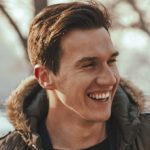 Michael is a graduate of cultural studies and history. He enjoys a good bottle of wine and (surprise, surprise) reading. As a small-town librarian, he is currently relishing the silence and peaceful atmosphere that is prevailing.