Bio
Richard Whalley Anthony Curtis was born on the 8th of November, 1956, in Wellington, New Zealand. Curtis is a famous, eminent British author, screenwriter, producer, and, most notably, a film director.
Curtis was born and raised in Wellington, New Zealand. The son of Glyness S. and and Anthony J. Curtis, a Czechoslovakian refugee that immigrated to Australia at the young age of only thirteen, and who went on to become an executive at Unilever. The family lived in multiple countries during the course of Curtis' childhood, Sweden and the Philippines, to name a few, prior to their permanent immigration to Great Britain when Richard was thirteen.
---
Best Richard Curtis Books
---
Career
Curtis went to the Papplewick School, in Ascot, Berkshire. For some time in the 1970s, Curtis resided in Warrington, Cheshire. There, he went to the Appleton Grammar School, prior to being granted a scholarship to Harrow School. At Christ Church, Oxford, Curtis acquired his Bachelor of Arts in English Language and Literature.
In the year of 2007, Curtis was presented with the BAFTA Academy Fellowship Award, the highest that any filmmaker can be granted from the British Film Academy. As such, we can now take a deeper look at what the best Richard Curtis books are.
---
Standalone Novel
Notting Hill is a brilliant standalone book from Richard Curtis. It, essentially, is the screenplay to the award-winning movie of the same title. The book was published in 1999. Comedic, entrancing, even frivolous at the most appropriate of times, Curtis' superb novel does everything that it sets out to.
For starters, we can all acknowledge the fact that, at one point or another, we've wanted to meet our favorite movie star – or any movie star, in fact –, fall in love with them, and have them tell us that they feel the same way for us? I mean, that's straight out of the movies, isn't it?
Amazing Dialogues
The screenplay of the movie stars Hugh Grant as a run of the mill bookstore owner, a British man, along with Julia Robert as the world-renowned, beloved actress that happens to come into his bookstore and change both of their lives forever. The dialogue is always witty, snappy, intriguing to the point that one feels like he's watching a real reel of the movie, not just reading a book.
Everyone's favorite moments are detailed in the book: for instance, the first embarrassing moments that happened between the two love birds. Nothing in the story is lacking, as could be expected from Curtis' expert quill and ink.
---
Perfect Debut
Curtis' Love Actually is another standalone book that was an award-winning, adored movie, of the same title. The book was published in the year of 2003.
To think that Love Actually was Curtis' very first outing as a director is a preposterous thought. After all, the movie is nothing short of grand. The lives of ten couples are intertwined in more ways than one might be able to deduce at first sight, but that's why we have Curtis here. The story is heartrending, funny, clever, and just thought-provoking.
Large Cast
It's set in London of modern times. The time of the year is a few days prior to Christmas. The cast is a large one; we have everyone from a lovesick Prime Minister, to an assistant with more sexuality than can be noticed, a widowed father, a housekeeper, a rock star on the decline because of old age, a husband whose eyes might wander more than what one would prefer, and a lot more quirky, loveable, intriguing characters.
They are all in the business of searching for the one for them. The book also has a lot of behind the scenes pictures, outtakes from the script, and more never-before- seen material. Truly one of the best books by Richard Curtis.
---
Looking for Love
Four Weddings and a Funeral might be the most heartfelt story that Richard has written. It was published in 1995, while the movie had come out a year prior. The story is quite a gentle, touching, romantic, and, in the manner of vintage Curtis, it is extremely funny.
The story is set in England, and it deals with a small group of friends that are trying to find love in the world and a lover to spend the rest of their life with. The premise is nothing short of great.
Charles and Carrie
The main character, in a sense – since we learn of the story through his point of view –, is Charles. Charles has had quite a few girlfriends in the past, him being an attractive, young man, after all. However, we say had a number of girlfriends because none of them made him feel the way that Carrie does. Carrie and Charles meet at the wedding of Charles' friends, Angus and Laura. As can be expected, from the moment they laid their eyes on each other, they were smitten.
Carrie is an American girl to Charles' English, but she is also a very brave, assertive, beautiful girl. The love-birds again several times, at three more weddings and, more remorsefully, at the funeral of their friend Gareth. In fact, one of the three weddings is Carrie's own. This causes Charles to think that his chance has come and gone, but all might not be lost.
Beautiful Story
The story is a beautiful one. Definitely worthy of being one the list of the best Richard Curtis books. Backradder is another great book from Richard Curtis, and so is The Empty Stocking!
---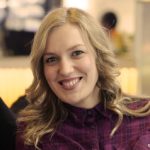 Alissa is an avid reader, blogger, and wannabe writer. (She's a much better cook than a writer actually). Alissa is married, has one human, one feline, and two canine kids. She always looks a mess and never meets a deadline.